According to the Association for Suicide Prevention, suicide is the 8th leading cause of death in Vermont. On average in Vermont, every three days one person dies by suicide. Nationwide, suicide deaths are on the rise, with the rate of men dying by suicide rising the fastest. With this in mind, it is important to increase awareness of suicide prevention strategies that are available.
One such program is the Zero Suicide framework. Recently at the Vermont Symposium, Jaskanwar S. Batra, MD, MHA, who serves as the Vice Chair of Clinical Operations at Stony Brook Medicine in New York, spoke about the framework. At the core of the Zero Suicide framework is the belief that suicide deaths are preventable for those receiving care in the health and behavioral health systems. The framework aims to cover cracks in which patients can fall through in our disjointed health care system.
The framework highlights seven components for health and behavioral health systems to adopt. These components are "lead, train, identify, engage, treat, follow and improve." You can learn more about suicide safer care here
Zero Suicide on the Community Level – Lamoille County as a Case Study
From here, we look at examples of the Zero Suicide framework within existing organizations. In the first instance we highlight Lamoille County Vermont. In a presentation by seven providers across sectors, we learned what Lamoille County has done to increase awareness and education in the community and health systems.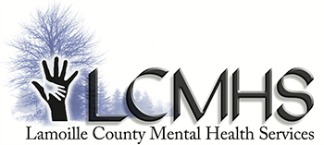 First Steps:
Lamoille County started out by looking at suicide statistics within the county and saw room for improvement. They then joined the Zero Suicide Initiative and formed an in-house Zero Suicide Steering Committee and started using CAMS and C-SSRS for screenings at health centers.
Including Community Stakeholders in Projects and Planning:
The group then provided education and trainings, hosted community events and started community wide resource groups. Two of the groups are survivors of suicide loss and the Craftsbury Mental Health Resources Group. The Craftsbury Group first met early in 2018, following the death of a community member by suicide and works with members of the community to increase awareness and decrease stigma. Information on the group can be found at https://www.townofcraftsbury.com/mental-health-group.
Use of Screening and CAMS within the Health Care System
At Copley Hospital they screened emergency room patients using C-SSRS. They also started a program using recovery coaches for substance use patients presenting in the emergency room.
At Community Health Services of Lamoille Valley, they initiated training for those working in primary care. They also looked into social determinants of health, provided depression screenings and CAMS referrals.
Moving Forward
From everything that has been completed so far there is now a system working toward suicide prevention in Lamoille County. In the future they are looking to work with community planning groups to create materials for survivors of suicide loss and continue with training education and collaboration. They suggest for those looking to start programs to start small, "planting seeds" to build resilience.
Zero Suicide in a Primary Care Setting – Northwestern Counseling and Support Services as a Case Study
Next we look at integrating the Zero Suicide framework in primary care settings. This information was provided at the Symposium by staff at Northwestern counseling and support services (NCSS).
It is important to consider incorporating the Zero Suicide framework into primary care settings, considering that nearly half of people who have died by suicide have seen their primary care physician in the month prior to their death.
Incorporating behavioral health in a primary care setting may include the addition of a full-time social worker and/or social work care manager. Care coordination consists of appropriate "warm hand-offs", short term therapy, referrals to additional services, and provider consultations with patients.
Suicide Assessment and Prevention in Telehealth – Recommendations
As we know telehealth is being used more than ever and so it is important to discuss the role of suicide prevention strategies in this specific health care setting. Telemedicine is one of many resources to help deliver care to patients. Identification and assessment for those at risk of suicide can take place during a telemedicine visit and thus play a role in suicide prevention.
The Suicide Prevention Resource Center (SPRC) has issued recommendations for providers participating in telemedicine visits with mental health clients. Prior to all telehealth appointments it is imperative to ensure the privacy of patients throughout the entire appointment/session. Prior to starting an appointment/session make sure there is a way to contact emergency services while staying connected to the client.
When starting an appointment find out the client's location at the time of the appointment in case emergency services need to be contacted during the appointment. When requesting this information, it is also important to get emergency contact information from the client. Additionally, there should be a plan in place to reconnect with the client if the call/chat is interrupted so that the appointment can be completed. While in the appointment assess "client's comfort in discussing suicidal feelings".
If the client is at risk of suicide the following steps should be taken:
Provide increased contact with quick visits and check-ins until the risk has decreased.
Ask client if they would permit clinician to have contact with individuals that are close to them to provide support.
Create a safety plan with the client and work together to identify strategies to reduce risk.
Send comments to info@healthandlearning.org