Umatter for Schools: Youth Suicide Prevention Training for School Professionals
October 1, 2019 @ 8:30 am

-

October 2, 2019 @ 3:30 pm

$300
Umatter for Schools is a national best practice program for suicide prevention developed by Center for Health & Learning. These trainings are created for Vermont middle and high schools to meet the requirements of Vermont state law. New this year: information for elementary schools including age appropriate ways of talking with children about death and suicide, school protocols for suicide prevention, and curriculum recommendations.

Schools are encouraged to send teams consisting of an administrator, guidance counselor, nurse, health educator, and/or mental health provider. Schools who have sent teams in the past are encouraged to send newly hired or assigned staff to support mental health and suicide prevention strategies in the school.
At the end of this training participants will be prepared to:
Identify and help children and youth who show signs of suicide
Develop prevention/postvention policies and protocols
Provide staff and parent awareness sessions
Implement the Lifelines evidence-based curriculum for students in grades 5-12 or explore curriculums and resources appropriate for elementary school
---


2 FULL DAYS OF
FACE TO FACE TRAINING
Capitol Plaza Hotel
Montpelier, Vermont
Light breakfast and lunch
will be provided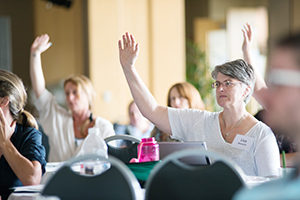 Day One – October 1, 2019
Registration and breakfast 8:00 – 8:30 am
Training 8:30 am – 3:30 pm
Day Two – October 2, 2019
Regsitration and breakfast 8:00 – 8:30 am
Training 8:30 am – 3:30 pm

Day One – October 1st
A full Gatekeeper training including practice of Gatekeeper skills and an introduction to all the elements of a prevention prepared community including policies/protocols, staff/parent awareness training, curriculum and leadership opportunities for students.

Day Two- October 2nd
Prevention Prepared Community Components
Take the time, with support from the Umatter for Schools trainer, to:
– Develop your prevention and postvention policies/protocols

– Prepare to teach the Lifelines curriculum or explore elementary school curriculum and resources

– Review best practices in postvention

– Review the Awareness Training of Trainers material (staff interested in presenting to staff and parents) Note: We recommend attending the Umatter Suicide Awareness Training of Trainers to gain confidence in presenting this material.
POST-TRAINING CONSULTATION
& SUPPORT
Umatter for Schools trainers will follow up with your school liaison to help support implementation of all components of the prevention prepared community.
A survey will be sent 6 months after the training to gather data on implementation progress.
---

THE LIFELINES CURRICULUM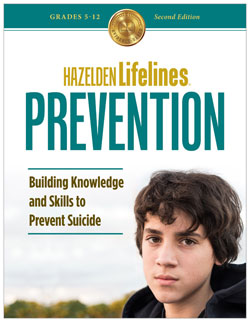 The Lifelines curriculum teaches middle and high school students (grades 5 – 12) that suicide is preventable and caring adults are available to help. Designed to fit easily into health class programming and lesson plans, Lifelines emphasizes the facts about suicide and the student's role in suicide prevention. Training materials include practical information for faculty and staff on identifying and referring students who might be at risk for suicide as well as a presentation for parents and staff who have questions about youth suicide prevention and who desire to become involved in the school's prevention activities.
---
TRAINING COST:
$300.00/person
10% discount for team members of 4 or more.
(Discounts will be reflected on schools' invoice.)
This fee is for the 2 Full Day Trainings including meals, training materials, and handbook, as well as Staff and Parent Awareness Training Facilitator binder, wallet cards, and posters.
Lifelines Curriculum can be purchased at the discounted price of $205.00, (this is a 20% savings over the published price). You will have an opportunity to purchase the curriculum at the training.

Pre-payment is not required to register. To register without pre-payment choose Pay by Invoice under the registration payment section dropdown and an invoice will be sent to you.
The cost of this training is subsidized by the
Vermont Department of Mental Health

---
Trainers: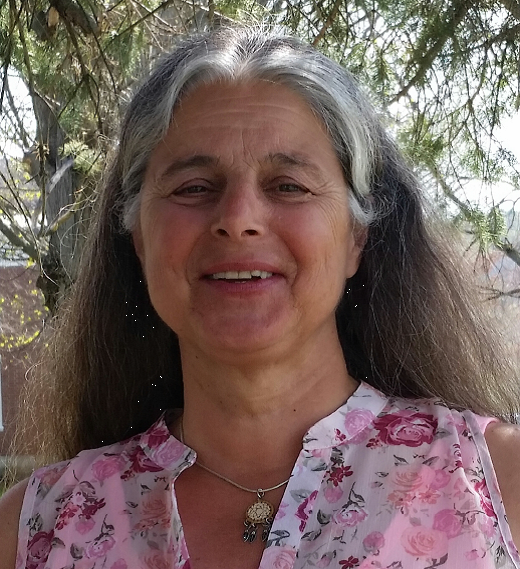 Debby Haskins, MS, LADC, is a Suicide Prevention Specialist/Trainer witth the Center for Health and Learning and teaches the Alcohol, Tobacco and Other Drug Prevention and the Injury, Violence Prevention online courses. She is the former Executive Director of the Association of Student Assistance Professionals of Vermont (ASAP of VT) and has a private practice in Central Vermont. Her passion is working with adolescents and their families in in promoting mental health and breaking the cycle of addiction and presenting information in an experiential way.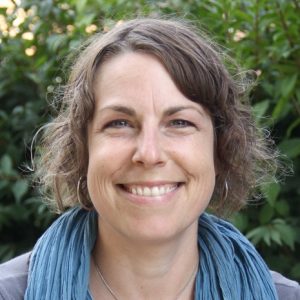 Julia Hampton, MScN has 10 years experience in the field of youth development and prevention through working in both community non-profits and in schools. She has an undergraduate degree in Social Work and Masters of Science in Nutrition from Bastyr University. As a Health Program Specialist with Center for Health and Learning she focuses on Umatter mental health wellness and suicide prevention training and helps coordinates the activities of the Vermont Suicide Prevention Center.