When:
2017-10-17T00:00:00-04:00
2017-10-18T00:00:00-04:00
Where:
Fireside Inn
25 Airport Rd
West Lebanon, NH 03784
USA

Cost:
$50.00 1/2 Day Gatekeeper, $125 Full Day TOT
Contact:
Center for Health and Learning
802-254-6590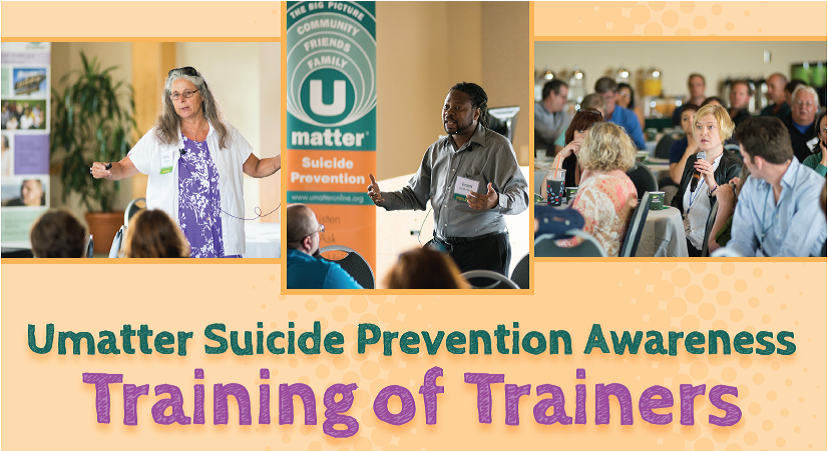 Two Options:

Awareness Gatekeeper Training
9:00 am – 11:00 am      $50.00
A Gatekeeper is someone who "opens the gate" with a three step process, by knowing the warning signs, listening, asking if someone wants to hurt themselves and is always there to support someone when feeling suicidal. Their job is to intervene and refer  those that need support.  They can be teachers, mental health counselors, ministers, youth workers, primary care professionals, law enforcement, first responders, and parents.
Training of Trainers
9:00 am – 4:30 pm          $125.00
In addtion to the Gatekeeper Training described above, you will also become equipped to facilitate Umatter Suicide Prevention Awareness workshops in your community or place of work.  This Training of Trainers workshop with give you the skills, knowledge and confidence to bring suicide prevention awareness to professionals and families in your community.
For more information and to register go to:
www.healthandlearning.org and click on Trainings/Events